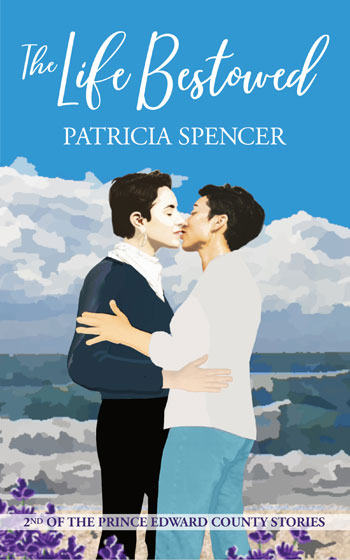 Jean Louise ("Scout") Neal has been living a predictable life that even she herself describes as 'same-old, same-old'. She's a Nurse Practitioner in the heritage town of Picton in beautiful Prince Edward County. She has her home, her routine, her Gal Pals. Things are the way she likes them. Orderly. Predictable. Under control.
But then she starts working with Professor Kit Delaney, a trans woman who is teaching health care providers how to give culturally-competent medical care to sexual and gender minority patients.
And very soon, same-old goes out the window. Scout's life gets up-ended, and she finds herself wrestling with a difficult history she thought she'd long ago laid to rest.
The Life Bestowed is the second book in The Prince Edward County Series.
Backstory on
The Prince Edward County Series
I got the idea for this series in the summer of 2021 while driving through beautiful Prince Edward County, Ontario. Though I am from the nearby city of Kingston, I feel Kingston is more a murder mystery city than a romance town, so I came up with the idea of writing a series of love stories based in The County.
I concocted four Gal Pals: Darcy, Scout, Natalie, and Lara. The Gals are all women in their 50s, with varied life experience and insight. I love romances but rarely find complex stories featuring older women, so I decided to write them myself.
Each novel in The Prince Edward County Series can be read as a stand-alone romance. However, the stories are richer if read in order. The core Gal Pals appear in all the novels, with their new partners joining the ensemble as the series unfolds.